Language Community
What is Language Community (LC)?
What is the Language Community (LC) Lounge of Hitotsubashi?
It is a community of exchange and degree-seeking students engaging in lunch conversations (in Japanese or English), where discovery of new ideas and connection with new friends are abundant. No need to register, just walk in and have fun with us.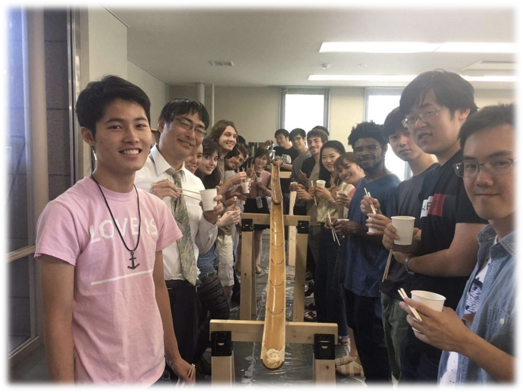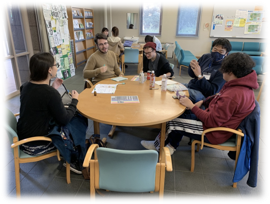 A place where you can make friends, both Japanese and international.
Bring your lunch and chat with people.
Any student of Hitotsubashi is welcome to join!
Participants are usually divided into groups depending on the language they want to talk and chat. We sometimes play games for fun.
Time:Every Mon. Wed. and Fri. during lunch break
(12:30~13:15) during the sessions
Place:East Campus LS/CGEE Building 1F Lounge
Contact Information
Email: hblanguagecommunity@gmail.com
Facebook: Language Community
Instagram: hitotsubashilc